I help a lot of people through big life changes, because generally when your life changes in big ways, so does your style. When change comes through and shakes up EVERYTHING, suddenly you can find yourself really unhappy with everything in your closet.
One of the most common times for this to happen is when we have children. I find that it creates a huge style shake-up because having kids changes everything about your lifestyle. For a lot of parents, whether you have given birth or not, there are physical body changes, too. It can be hard to cope when nothing stays the same, (and you are freaking exhausted).
This definitely happened to me. My style changed distinctly while I was pregnant. I took on this earth mother vibe and embraced all things tight.
Then I had my babies, and I was at a complete loss. If I had to sum up my style post-baby it would be "lady who clearly wants to cover herself up as much as possible with the ability to chase toddlers on a dime chic".
It wasn't even just my body that had changed. These kids were fast and messy.
All of a sudden all of my hand-wash only items had to go.
I could only wear flat shoes.
White was out of the question.
I was also really self-conscious about this new marsupial thing I had going on.
I also couldn't wear dresses shorter than midi length because I was super worried about being the mom who would flash the other parents at the playground while glamorously crawling around in the sand.
When I finally caught my breath when my son was about two, I realized that style-wise I was just getting by. My wardrobe was functional, but it wasn't inspiring.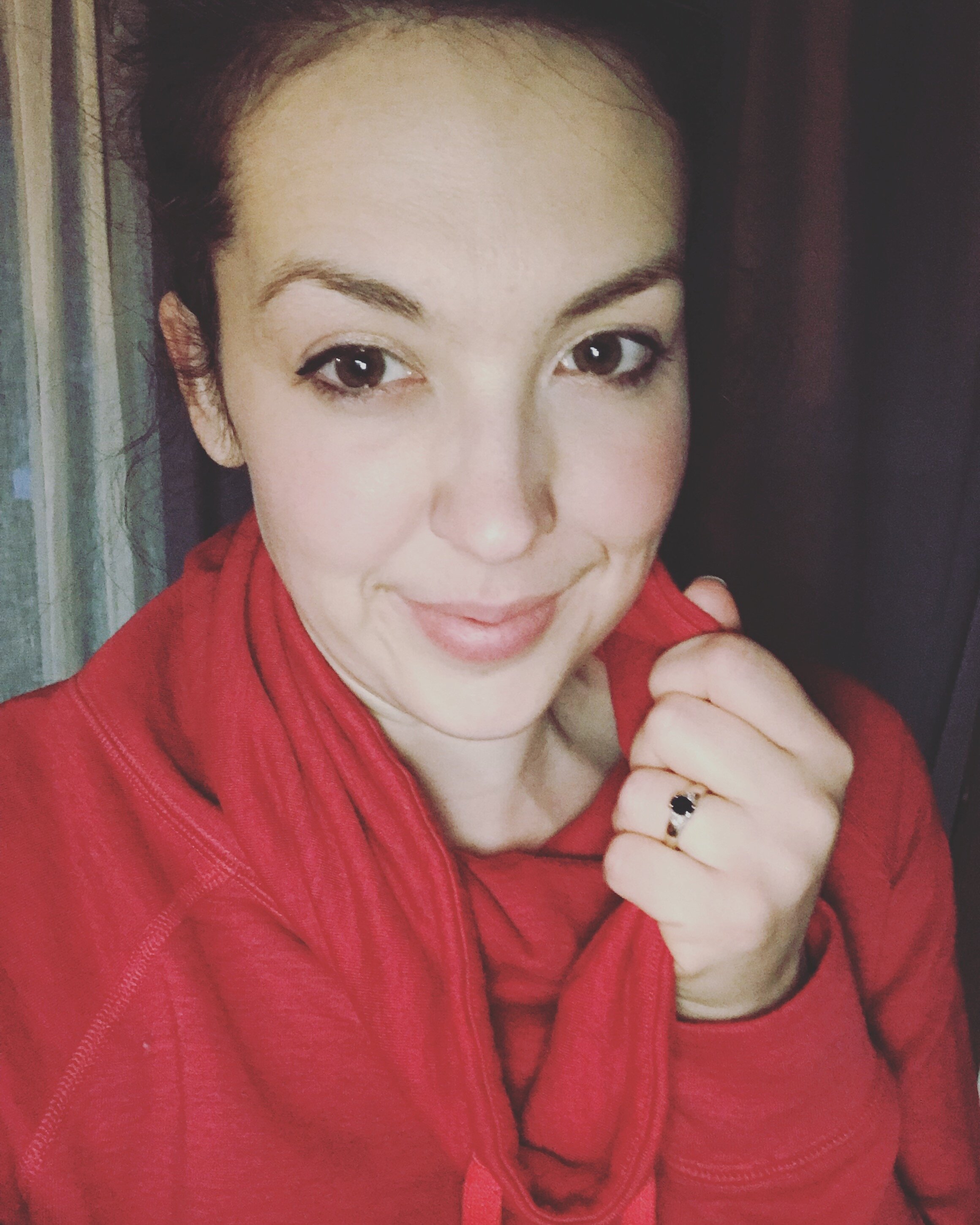 Functional?
Sure.
Inspired?
Nope.
(I do still love a good sweatshirt, though)
I started to ask myself some really important questions to help me understand who I was now, so I could start showing up as THAT lady and feeling great in my own skin again. I am going to share them below in case you are in need of such things.
1) What has fundamentally changed about me, and how does that change how I show up?
2) What hasn't changed about me at all, and how do I see that playing out in what I still love to wear?
3) How do I want to feel everyday of my life, no matter the circumstance?
4) Are there changes about my life and my body that I have been afraid to deal with? If so, how can I turn them into something that makes me feel powerful instead of powerless?



Something I realized when I asked myself these questions is that I had been avoiding dealing some of my major body changes by wearing loose clothes and that also played out in some denial about what size my chest was at. I had to wear huge clothes- none of my bras fit! I was sitting around and waiting to get my boobs back.
Spoiler alert- I did not and will never get them back.
I only borrowed them for a time, and now I have these new ones. I was finally ready to accept that they were different, and I was different, and to go get a new freaking bra.
In the fitting room, I cried.
It happens when you have been in denial for a while.
That said, I did realize that now I was that lady who could wear super low-cut tops and not be wildly inappropriate. I started playing with what that looked like. I took my power back by accepting where I was at, and to be really honest, I often go braless these days and I freaking love it. I could never have done that 7 years ago- thank you, kiddos!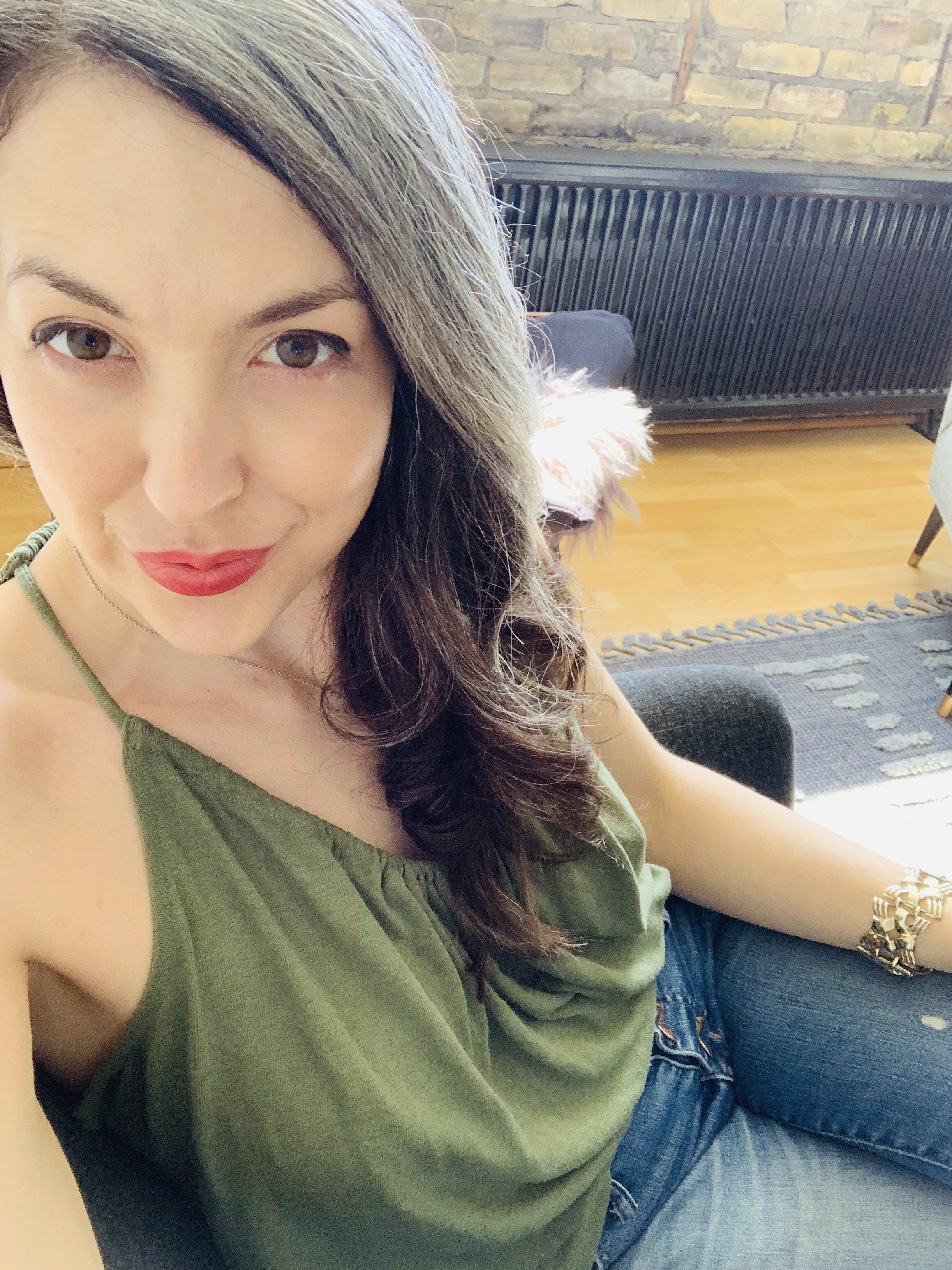 I used to call my style "Rockstar Ballerina" and has since evolved to "Ballerina Who Retired to Have Kids, be a Rockstar, and Run the World". I am not fundamentally different, but now I make space for more depth and breadth- I need to be more casual at times, and sometimes super professional. This description gives me room to play, and fully accepts my mom life and everything else.
If you are going through a big life change and want some style support, I am here for you! We put clothes on every day, and what we choose to put on our bodies makes a huge difference in how we feel about ourselves and what we project to others.